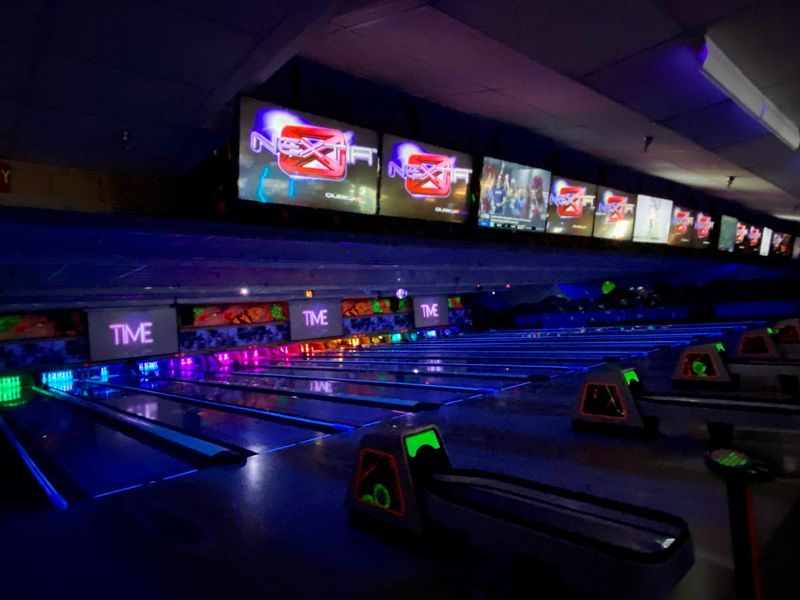 Glow Bowling FUN!
Every night, the Bowling Barn offers Glow Bowling.
What is Glow Bowling?
What we do is basically, turn out the lights, turn on our black lights, turn up our music, bring down our video screens and start playing music videos. All this is happening while you bowl. It is quite the fun experience.
For more information on Glow Bowling, please call the Bowling Barn at (909) 878-2695.
glow bowling hours
Mon
8:30 pm
Tue
5pm to close
Wed
8pm to close
Thur
8:45pm to close
Friday
2pm-close
Sat & Sun
12 noon- close