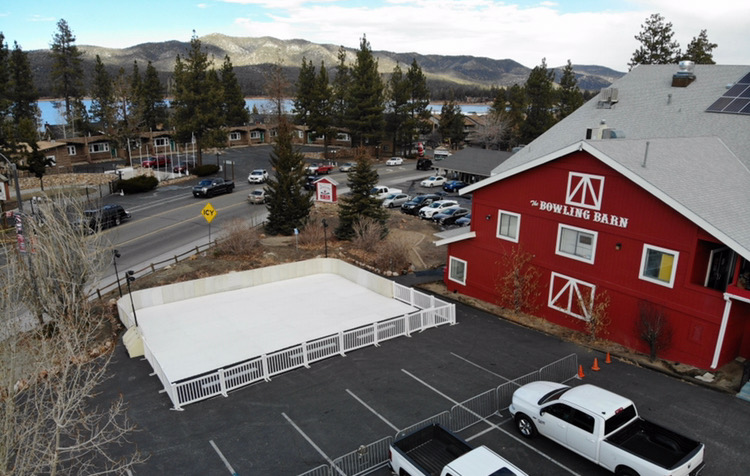 Ice Skating at the Bowling Barn
Looking for something fun and new to do this winter that the whole family can enjoy?  The Bowling Barn has partnered with the leading Pop Up Rink company in the country to offer ice skating this winter.  While the rink is not real ice, it is the synthetic ice skating surface that is newest craze in ice skating.  Synthetic ice surfaces still provide the fun of the skating experience but in a more eco-friendly manner.
Skating sessions will be offered in 30 minute sessions on the hour and on the half hour.  Each 30 minute session will offer approximately 15 minutes of skating time.  For one 30 minute session , the price is $10.  Half day passes and full day passes are also available for $25 and $40, respectively, per person.  The price includes the cost of the skate rental.
The ice rink is expected to open daily from 12 noon until 8pm, weather permitting.  Masks are required.  Due to social distancing, a maximum of 12 to 15 people will be allowed on the ice at one time. 
The rink is located in the west parking lot.  Please call 909-878-2695 or 909-838-6685 for more details.  Food And Drinks are available for your pleasure!